Tom Morello Explains Why He Incorporated EDM Into His New Solo Album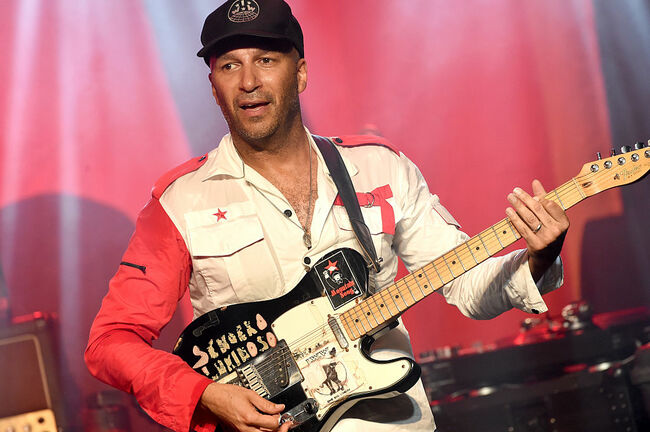 Tom Morello will be the first to tell you he's not a fan of conventional EDM, yet if you listen to his new solo album, The Atlas Underground, you'll immediately hear the dance influences and see the collaborations from that world.
The former Rage Against the Machine guitarist recently chatted with NME about the seeming left-turn his new music has made.
"I've always hated EDM music, or what my understanding was of EDM music was – Italian taxi-cab music, or my interpretation of what was going on in an Ibiza dance floor, which I want to just attack!" he admitted. "Then someone turned me onto Knife Party, and Bassnectar, and Skrillex – all of them are huge Rage Against the Machine fans, coincidentally, and I heard in their music the same heaviness and the same tension and release of the rock 'n' roll that I like best. The lightbulb went on and I said, 'What if we replace half-to-two-thirds of your synthesizers with my electric guitar?' The idea would be that if my guitar were the Ansel Adams black-and-white, sharp photograph, I want to take that, hand that to you, and you give me back the shattered, Picasso version of it. Like, you can recognize the image, but in a completely different way of seeing it."
The result is a blend of the two genres that's more on-point than any other artist who's tried to make those worlds collide. And Morello has his old band to thank for that innovativeness — when Rage incorporated elements of hip hop into their rock palette, they were looked at as opposing sounds.
"In some ways, [The Atlas Underground] kind of a 2.0 of [Rage Against the Machine]; trying to create a new genre," he explained. "Rock and EDM have overlapped in the past, but no-one's gone for it like this."
Read the full interview here.
Photo: Getty Images