Mega Millions, Powerball Combined Jackpots Reach $2.2 Billion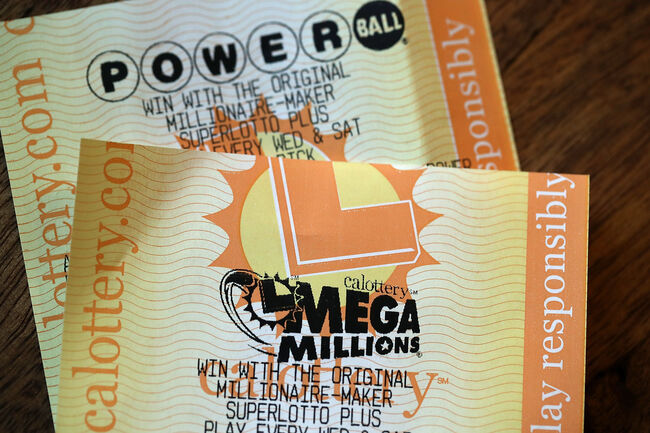 Two multi-state lotto jackpots have gone several weeks without a win, meaning the jackpots are climbing sky high once again. Lotto officials say the Mega Millions lotto jackpot has managed to reach an incredible $1.6 billion for Tuesday's game, while the Powerball is hovering at around $620 million for Wednesday night's drawing.
Tuesday's Mega Millions jackpot is now the largest jackpot prize in U.S. history, and that's driven a lot of people who are feeling lucky to snap up a $2 ticket at stores across the U.S.
If someone picks all six numbers for Tuesday's drawing, the winner has the option to take the lump sum of around $904 million (meaning you'll just miss out on the three commas club) or you can collect all $1.6 billion over the next thirty years.
Jackpots have grown over the last few years thanks to a rule change implemented by lotto officials a few years ago. It used to be people only needed to pick five numbers between 1 and 75, and one Mega Million number between 1 and 15. Now, players must pick five numbers between 1 and 70 and one number between 1 and 25. Your odds of picking up some kind of prize went up, but winning the entire jackpot outright went way down.
Of course, it's humbling to know that the odds are stacked against you and you stand a better chance of being eaten by a shark while crossing the street. Powerball players have a 1 in 292 million chance of hitting all six numbers, while the odds of a player winning the Mega Millions is about 1 in 302 million.
But, that rule change seems to have paid off. Lotto officials say more people have been willing to buy tickets as sky high jackpots continue to regularly hit nine figures, according to a survey from online marketplace LENDedu.
Photo: Getty Images